At the beach! This picture looks a little chubby, but I still kinda like it.
Meet my
Awkward Rhino
! It's planking on the bed frame! How adorable.
Love Love Love Love my little planking rhino !
Something came in the mail today!
And as always, I'm EXCITED ! I can't wait to start using them! I want to bling phone covers for
BoxOfHobbies
!
I never knew simple plain bead bracelets could look so awesome! Never knew till a customer specially orders some of them.
One by itself may look a little too simple, but a few together sure makes a difference!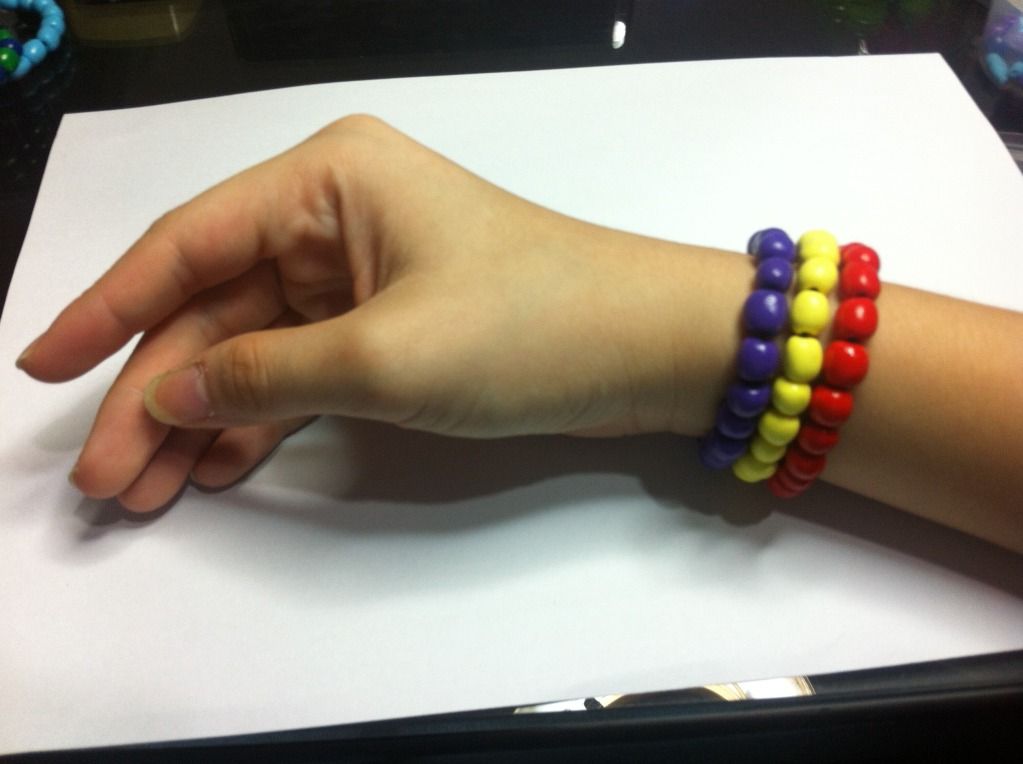 Everything is handmade. Even the beads!
Mix and match any preferred colours!
Alright. That's all for today's post! Here's a picture of my awkward baby and I !
Do return a huge awkward smile. Hee! Tata people!