Hey everyone! How are you? Today, I spent most of my time crafting, sleeping and snacking! The family and I went out to Food Foundry for dessert after lunch. When I came home and finished a customer's order, I decided to try making cake clay charms.
I made a Ret Velvet Rose Cake.
I made the outside white with a marble flower look blending inwards.
The plain cake with the insides.
I added roses and eyepins before baking.
Some of these cakes would grow up to be earrings, some into pendants and 2 of them would grow into rings. Will show you again once these items are done. They will then be displayed and sold at
BoxOfHobbies
.
Here's the result of the pheonix bird my customer ordered.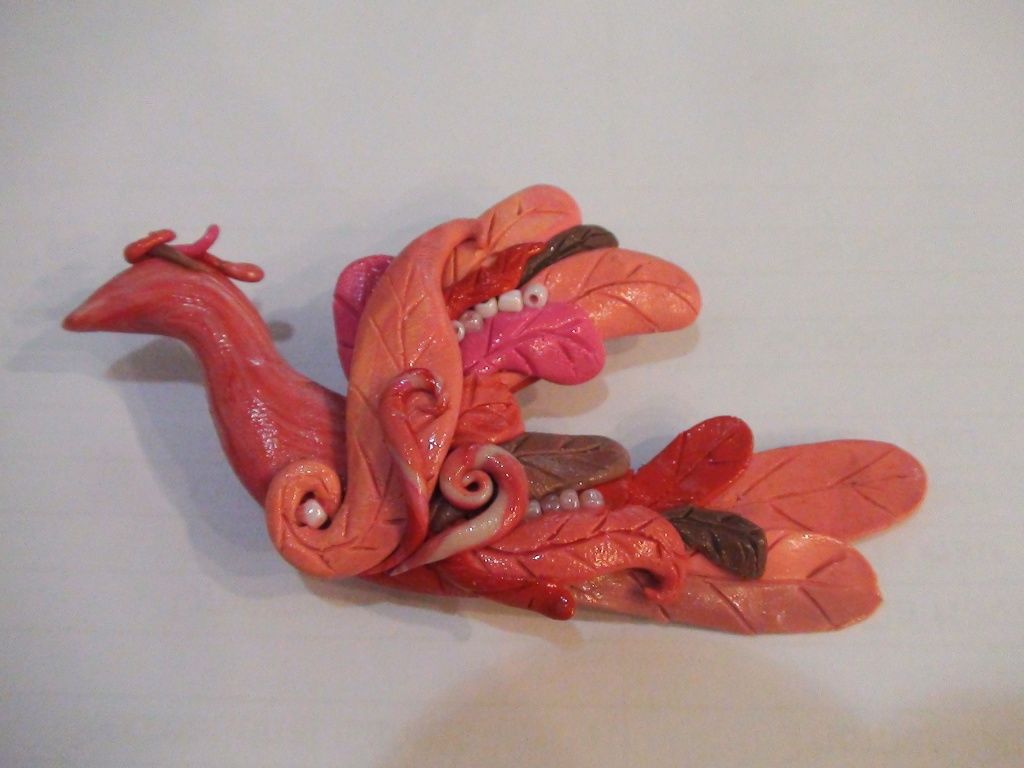 Other than those, I've also tried another thing. Remember my sword from
this post
? I mentioned that I would want to fit it in a tiny bottle. And I did! It's after a very long time, but everything seems well.
Check out the sword in the rock! The sword is attached with the biggest rock inside while the other tiny ones are free to roll around in this mini bottle. It can be a keychain or a pendant. The pricing for it is still to be confirmed. I will be making more of these, and perhaps try a couple of different designs too.
Interesting? Well, that's it for today's post. I will update more often when I can alright? Toodles for now! Bye!